Your passwords are a first line of defense against many internet ills, they're keys to everything inside your computer. While computers and the internet have made many aspects of business and commerce easier, technology advances have not been entirely beneficial. Data breaches and catastrophic data loss are a painful reality for too many companies of all sizes. In many ways, passwords to email and other private or proprietary files and programs represent the weak link in cyber security. Passwords are a means by which a user proves that they are authorized to use a computer.
Simple and commonly used passwords enable intruders to easily gain access and control of a computing device. One of the most common ways that hackers break into computers is by guessing passwords. Nowadays, relying on traditional passwords will be a big mistake because a weak password makes it very easy to hack into a computer. A password that is difficult to guess makes it prohibitively difficult for common hackers to break into a machine and will force them to look for another target. The more difficult the password, the lower the likelihood that one's computer will fall victim to an unwanted intrusion.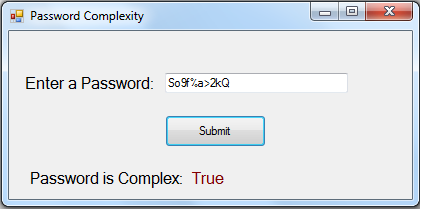 A password is unequivocally one of the most important words you will ever have to choose in your lifetime so take your time and choose wisely. Follow these tips to help yourself craft unique, complex passwords.
Use a password manager.
A good password manager creates strong, unique passwords for all of your accounts. That means that if one of your passwords does get caught up in a data breach, criminals won't have the keys to the rest of your online services. Rather than having to memorize dozens of meticulously crafted passwords, you just have to remember one master key. iPassword or LastPass are great password manager apps.
Long Passwords
Use long, weird strings that will make either computers or people guessing forever and eventually exasperated. Despite what all those prompts for unique characters and uppercase letters might have you believe, length matters more than complexity. Once you get into the 12-15 character range, it becomes way harder for a hacker to guess, your password. Add in some capital letters, special characters and numbers. The problem with your long, strong password is that you will never remember it!  But that's where Password Managers come into play.
Don't change it  
How often have you heard that you should change your passwords regularly, like every 30, 60 or 90 days? Maybe at least once every six months? Changing your passwords regularly is a terrible idea. The less often you change your password, the less likely you are to forget it. Also, the UK's information security agency warned that users who change their passwords frequently could actually make systems less secure.
Don't use a common phrase.
Don't use famous movie lines or bible verses & don't get clever with thematic or personally meaningful passwords.  Don't use your kid's birthday or the phrase printed on your favorite t-shirt or coffee mug or even the name of a football club. The best advice is to never use an ordinary word as a password. Use one that's easy to remember but difficult for hackers to crack.
Keep them separated
If and when you do deploy those special characters which, if you opt against a password manager, lots of input fields will force you to try not to bunch them all together at the beginning or end. That's what everyone else does, which means that's what bad guys are looking for. Instead, space them out throughout your password to make the guesswork extra tricky.
Don't write them down
Resist the temptation to hide passwords under your keyboard or to post them on your monitor. Stories about hackers getting passwords by rummaging through trash, also known as dumpster-diving, are absolutely real.
When you type your password in a public setting, make sure no one is watching or looking over your shoulder.
Passwords are undoubtedly essential to security, but they are not the only method that can or should be used to protect one's computer. In addition to creating a good password, people should learn how to safeguard it and use it wisely. This means never sharing it and, if unable to remember it, keeping the written copy in a secure location.    Until you take this steps, no matter how hard you try all of the above practices will go to waste.  You will continue to create weak passwords. Although, employing all the strategies above is not completely foolproof. The very best password protection practice is to update your passwords quarterly.